Practice makes perfect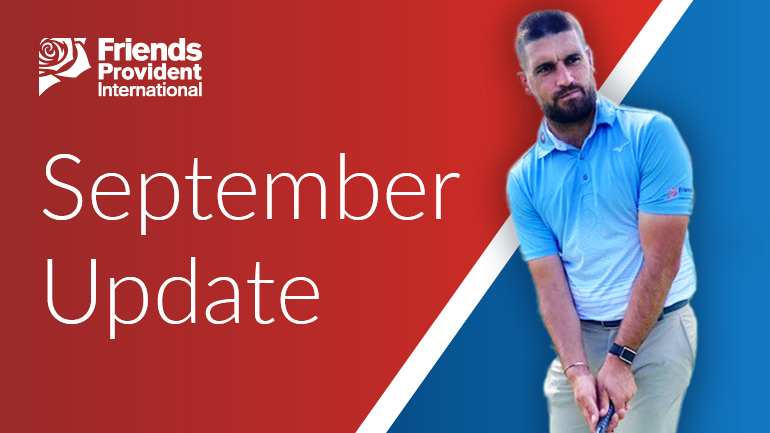 September's golfing was very much a mixed bag with many highs where I played some really nice rounds of golf but equally as many lows where the putts didn't drop.
The fundamentals of my game however, still feel strong and this is mainly down to how I train which I thought I'd share for this month's blog.
My practice is split into different focus areas: technical, skill and competitive practice.
Technical is technique aspects, mostly done away from tournament, but I have some check-ins to monitor to ensure that I don't get off-track."
Skill based practice mainly consists of experimenting with shot variety: different flights, heights, shapes etc.
Competitive training is using one ball only and varies depending on the area of the game I'm working on, there's always a score and a target set to try and get into 'game mode'.
Obviously, the best form of practice is to play lots of actual golf too.
I tend to play rounds in groups of 3.
The first hole is to just 'play the hole' and get a feel for the course, the next hole would be an 'up and down' which means to drop the ball around the green, chip it close and hole the putt.
Then I would play the third hole to keep a score, as if I were playing a tournament.
I would normally do this rotation about 3 times (9 holes), sometimes 6, depending on whether I'm having a hit with the boys for a small cash prize.
On the day of a tournament, I usually start my warm up about an hour and a half before tee time. I try to go through everything during this time, putting, short game, full shots before finishing off with holing out some shorter putts.
After I play a round, the warm down is equally important because this is when I need to review my performance and try to tweak what I need to for the following rounds. However, there's only so much golf you can process after playing for around 7 hours.
Thanks again to everyone for their support, I'm looking for a strong end to the season.
Share this article:
Follow Tom on social media